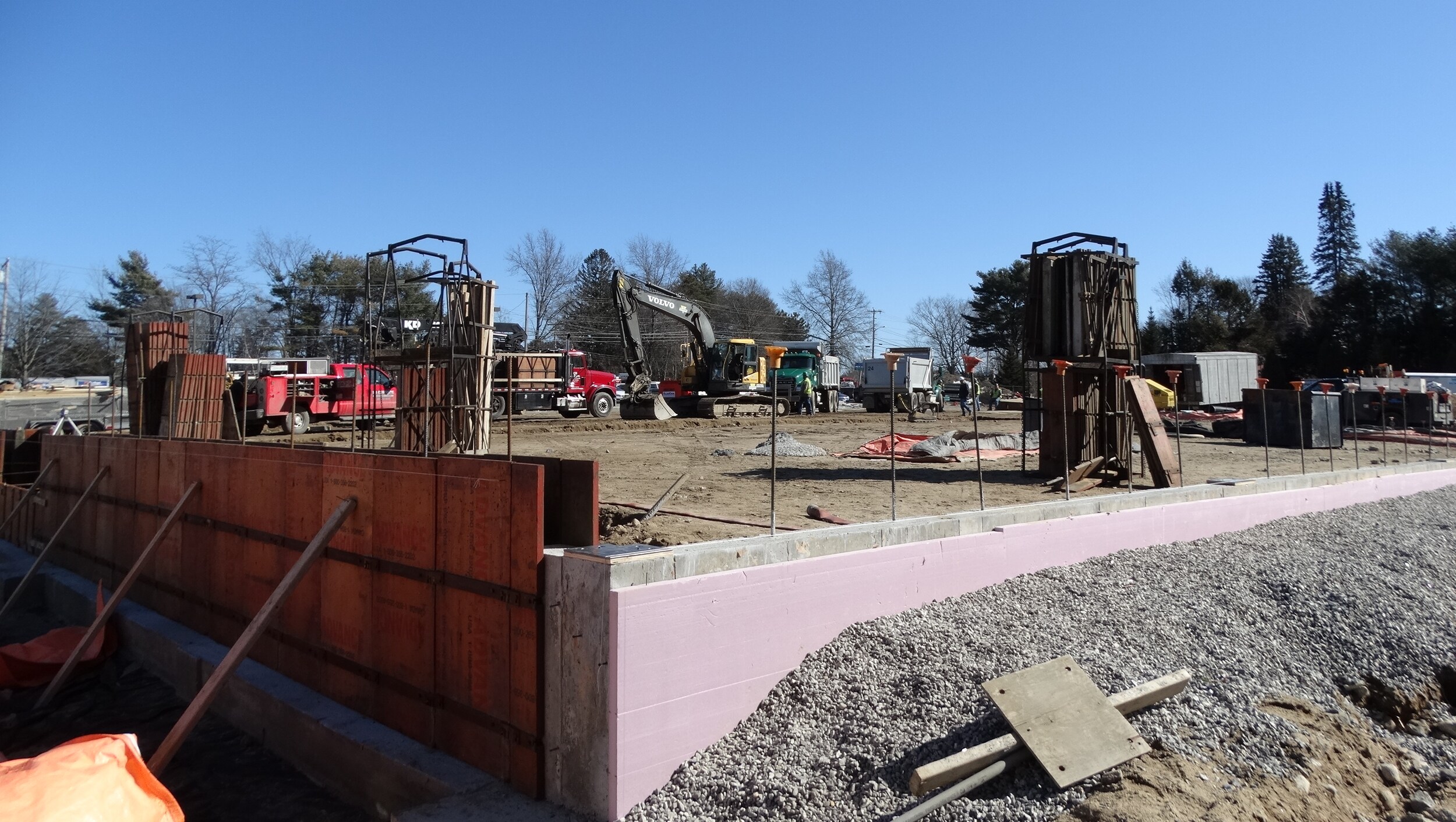 The weather turned more Spring-like by mid March, and this was met by a flurry of activity, most importantly, a transition from what was mainly an excavation project, to something that more resembles building construction. The blankets came off the footing along the back of the new building, and its been back-filled with stone.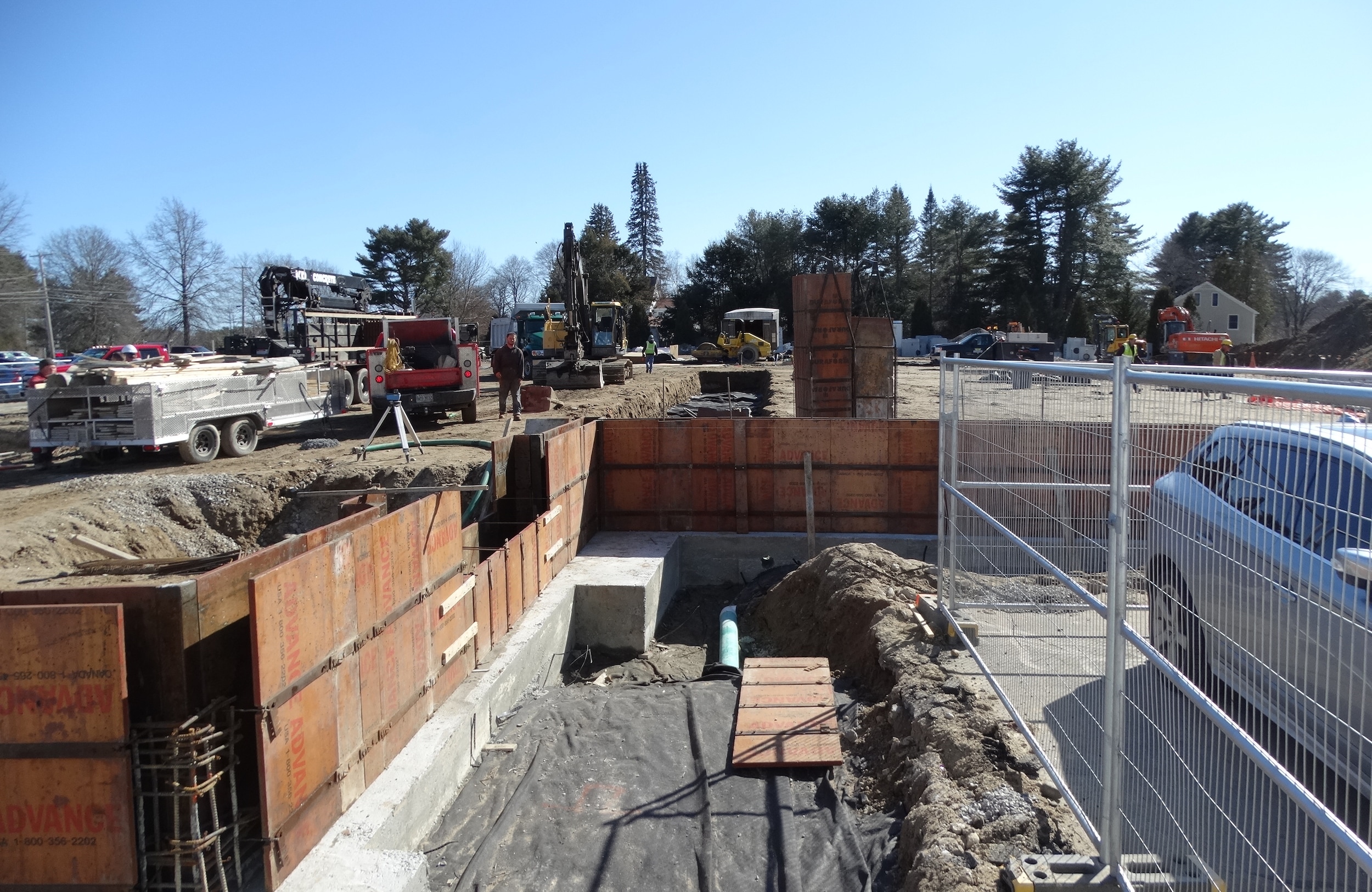 Many more footings have been poured since our last update, and we can now discern details such as where the service drive will be located, and some of the side walls. More utility work has also been done, and pipes for floor drains have been added in a few places. The photo above shows what will be a 3-bay service drive area. Visitors during the last month probably noticed that the construction fence was moved further north to allow work on this area.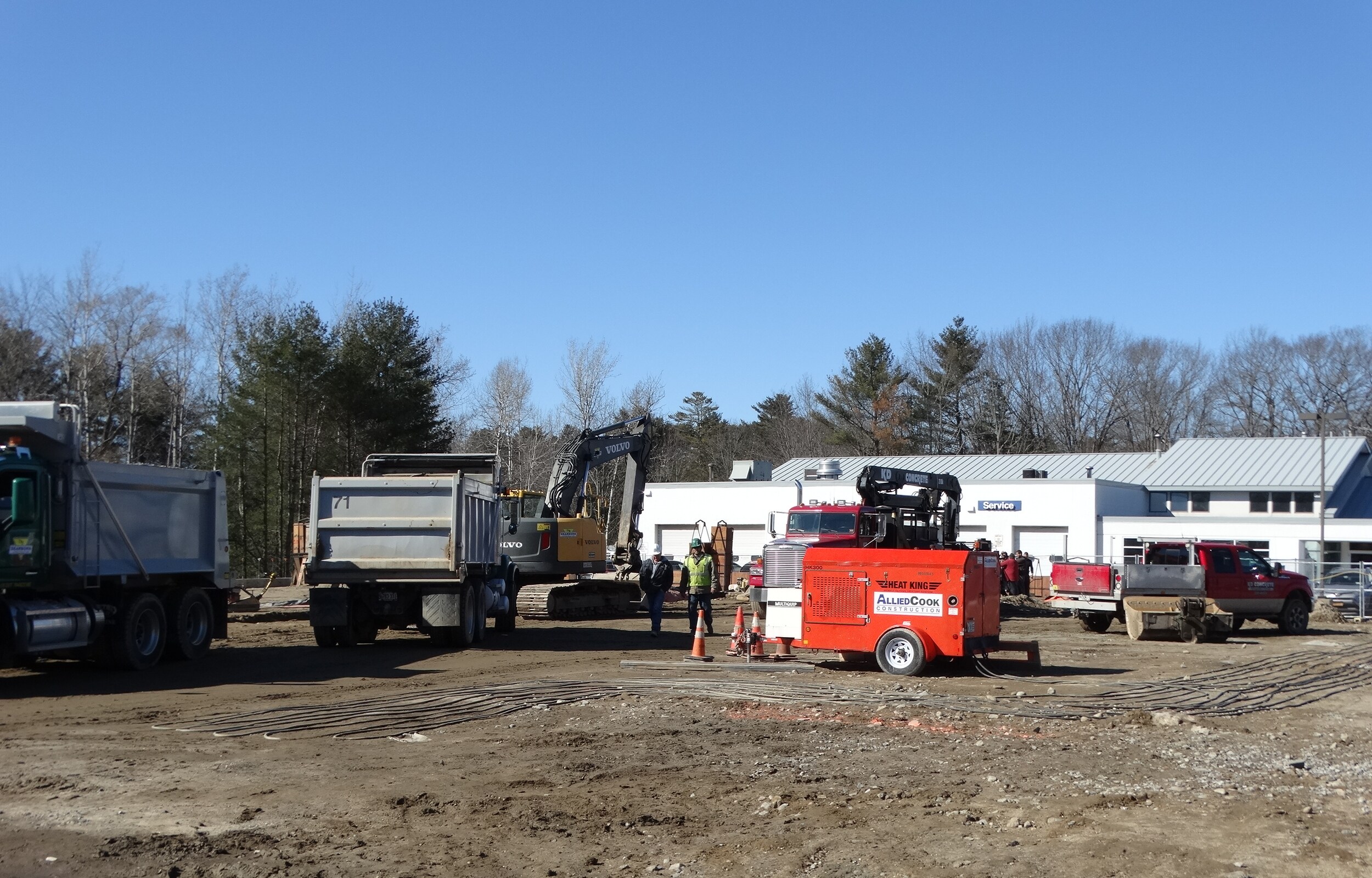 Although the days have been warmer, the nights are still quite cold, and a machine called the "Heat King" has been seen, along with its grid of coils, that warm the ground, presumably over an area that will soon be dug up for another footing.