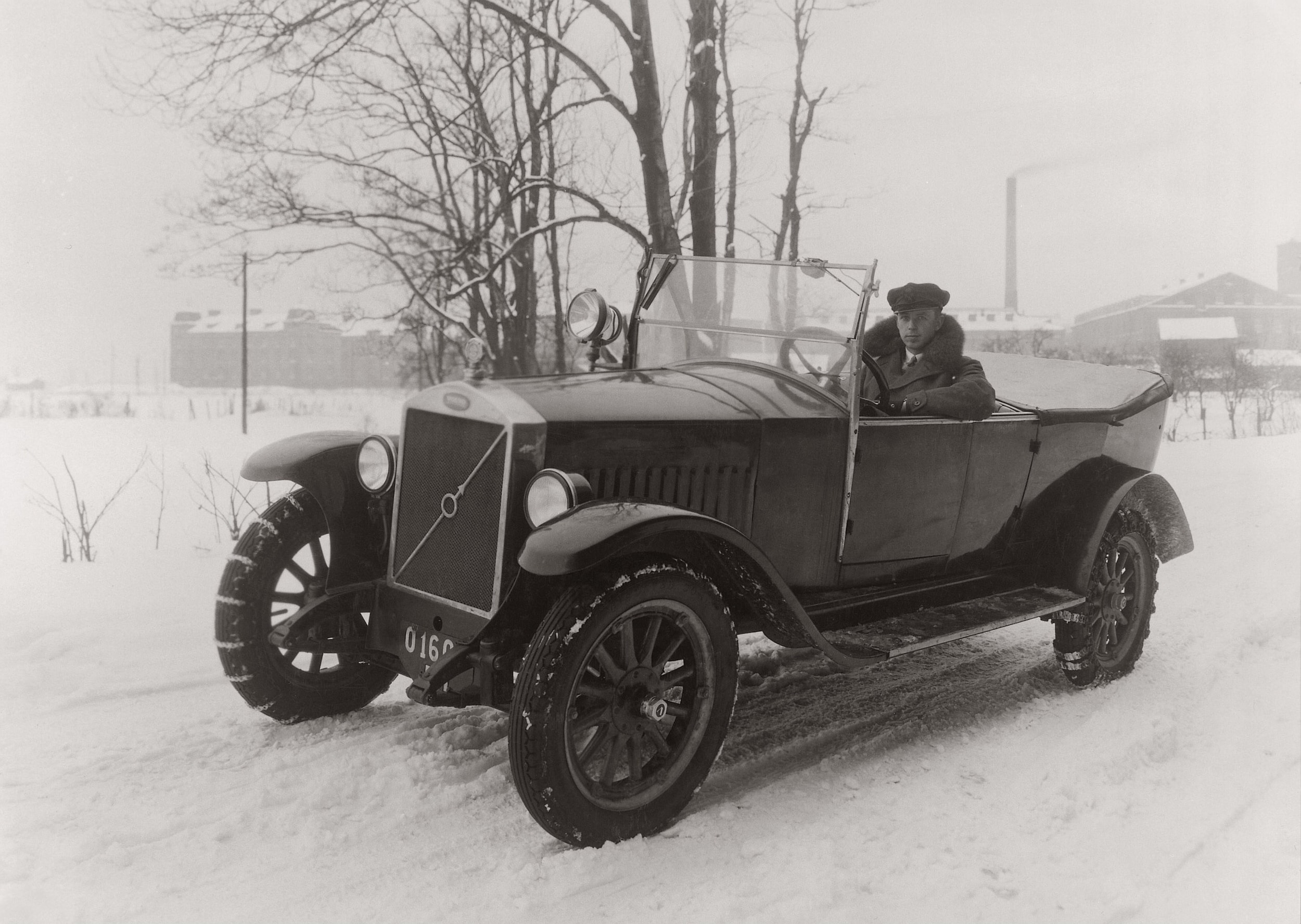 On this day in 1927, the first Volvo rolled off the assembly line, but it wasn't supposed to happen that way. When the first ÖV4 was about to drive out of the factory, a day earlier, engineer Eric Carlberg put it into first gear, but instead of going forward, the car lurched backwards, because it was actually in reverse. The official explanation is that the differential gear in the rear axle had been fitted incorrectly. This mistake delayed the introduction by one day, making the official debut of the ÖV4 April 14, 1927 - the day the automobile company Volvo was "born."
The ÖV4, better known as the "Jakob," was designed by Jan G. Smith, who had worked many years in the American automobile industry and returned to Sweden in 1924. The engine was designed by company co-founder Gustav Larson, and the bodywork was designed by Helmer MasOlle. It featured a steel and wood frame and a 1944cc 4-cylinder, side-valve engine, capable of producing 28 hp at 2,000 rpm.
996 ÖV4's were manufactured between 1927 and 1929, and they were available in a wide range of body styles, including cabriolet, sedan, and light truck. Beginning in 1928, four-wheel brakes became an optional fitment.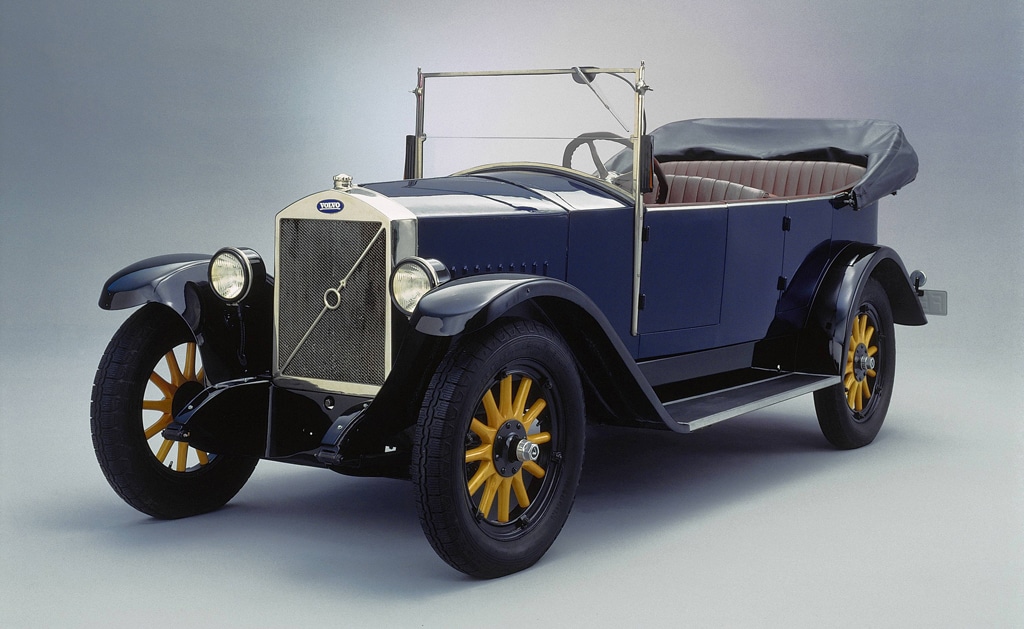 It wasn't until 28 years later, in 1955, that the first Volvos arrived in the United States, after hardware wholesaler Leo Hirsh began distributing them in California. In 1956, Volvo themselves began importing cars to the United States, which has consistently been their biggest market.