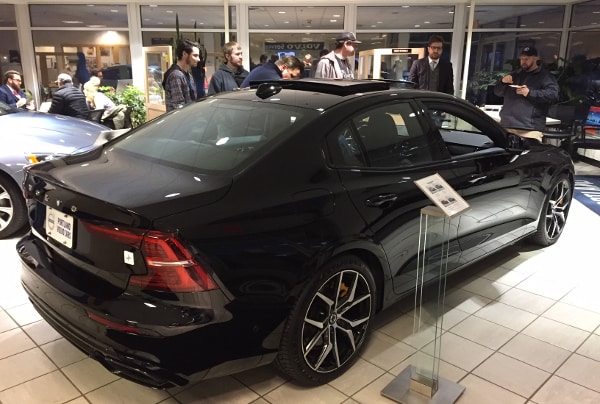 Regular readers of our blog are aware that we had a Launch Party on November 17th to celebrate the arrival of the All-New 2019 S60, but it almost didn't happen when news came late that the vehicle we had on order from the factory would be delayed till after November 17th. At the time of publication, it still hasn't arrived.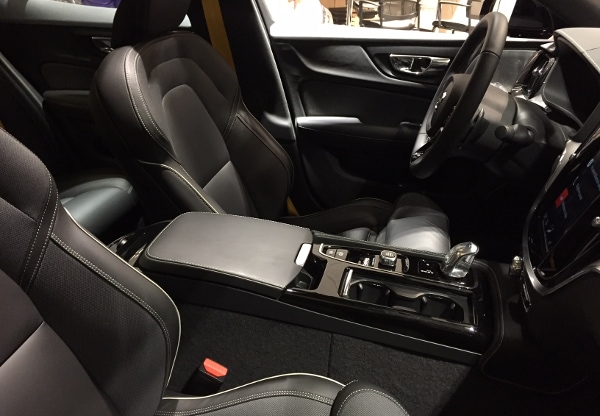 It didn't take long to realize we couldn't have much of a launch party without the car, so after several phone calls, Volvo Cars stepped up, offering to send in its place, an S60 that was set aside for press events and factory tours – and what a car it was! The vehicle they sent us was a special
Polestar Engineered T8
, of which there were only 20 made. After going on sale in June, they reportedly sold out in 39 minutes!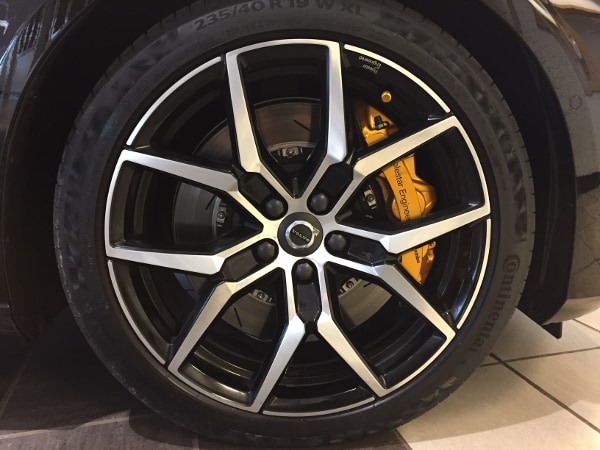 The car arrived late Thursday afternoon, and not only was there a palpable buzz around the dealership because it was the first time many had seen the all-new S60 in person, but it was accompanied by the realization that this might also be the last time they'd be this close to such a rare car.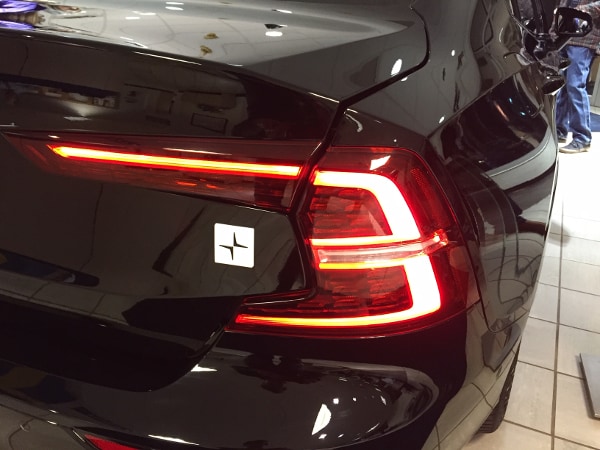 To a Volvo enthusiast, the car is something to behold. Polestar, Volvo's world championship-winning motorsport partner, tuned the engine to deliver 415 horsepower and 494 lb.ft of torque, fitted it with Öhlins dynamic suspension, Brembo brakes, a strut bar and other performance enhancements, including lightweight 19-inch forged alloy wheels to reduce unsprung weight, and styling features that are unique to the T8 Polestar Engineered S60.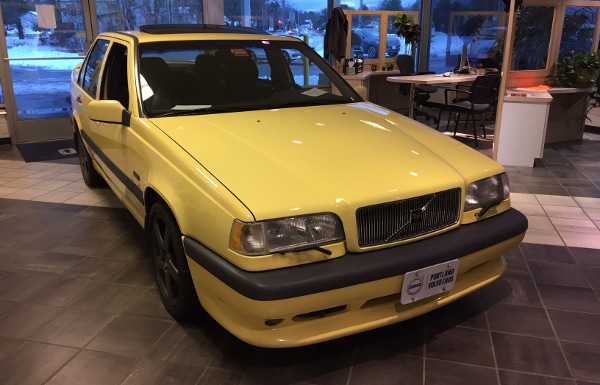 Also on display during the event were some classic Volvo sedans, including a 1995 850 T5R in Cream Yellow, and three older generation S60s, including a 2003 S60R, a pre-facelift 2013 S60, and a 2018 S60.