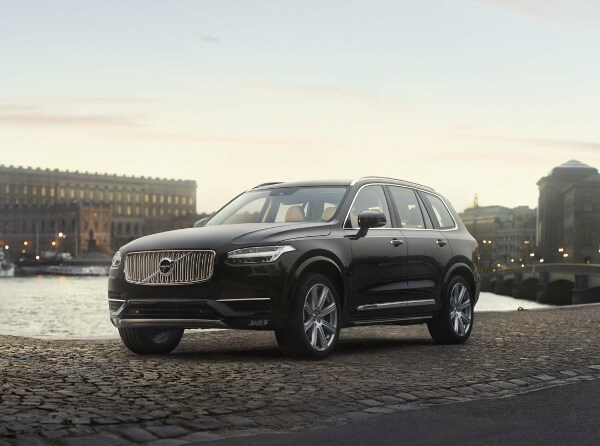 The all-new 2018 XC60 is now available to order via Overseas Delivery! The 2018 S60, S90, XC90, V60, S60 Cross Country, V60 Cross Country and V90 Cross Country are also available.
The Overseas Delivery experience begins when the customer orders their brand-new Volvo. Most OSD vehicles receive a discount of 2-4% off base US MSRP and no OSD customer pays a destination charge. In addition to the cost savings, certain colors and single options are exclusive to OSD vehicles, such as the 2018 XC90 exterior colors Denim Blue Metallic and Maple Brown Metallic.
If they prefer a sleek and sporty wagon, the 2018 V90 is available to US customers exclusively via the Overseas Delivery program and/or Volvo Concierge sales.
Once they've ordered their dream Volvo, Overseas Delivery customers receive an order confirmation package and the next step is for the customer to contact our full-service travel agency, Volvo Corporate Travel. Corporate Travel helps the OSD customer book their two complimentary roundtrip tickets to Scandinavia, book their hotel nights (one free night at Clarion's Hotel Post in the heart of Gothenburg is included with every OSD order), and design their own overseas experience. Volvo enthusiasts enjoy the factory tour (if available), Volvo Brand Experience Center, and Volvo Museum. If they are into music, Gothenburg is a world-renowned musical hub, with everything from pop and rock to classical music or opera. If they enjoy art, fine dining, sightseeing, shopping, hiking, boating, skiing, amusement parks, spectator sports… Volvo Corporate Travel can help customers to customize their Overseas Delivery trip like a choose-your-adventure type of experience.
Overseas Delivery customers are not limited to traveling to Sweden/Scandinavia. Gothenburg may be the most popular choice but it is not the only one! Customers can opt to add a short flight to another European destination to their trip, or take a ferry, hop a train, or drive their new Volvo there. Overseas Delivery offers several delivery centers and drop-off locations in popular European cities (additional fees apply). An OSD customer could take delivery in Paris, for example, and drop off their Volvo in Madrid. Another could take delivery in Vienna and drop off in Amsterdam. Of course, there is always delivery and drop off in Gothenburg, the Home of Volvo, at no additional cost.
Volvo Overseas Delivery customers return to the USA with lasting memories and stories to tell, followed by a fantastic souvenir: their brand-new Volvo.

Click here to learn more about Volvo Overseas Delivery.