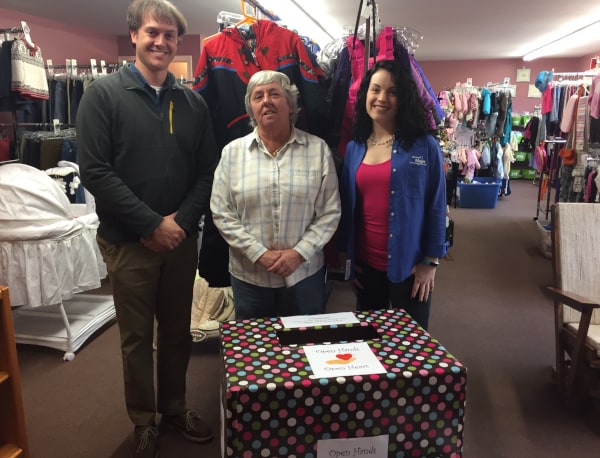 Above (L-R): Tim Watson, Elaine Fournier (Open Hands Open Heart founder), and Ashley Poirier
On November 6th, Southern Maine Motors Internet Manager, Ashley Poirier, and Portland Volvo & Southern Maine Motors IT Manager, Tim Watson, delivered a collection box full of clothing, plus additional bags of clothing, to Open Hands Open Heart, in Saco.
"I can't believe we filled the box so quickly," said Ashley Poirier. "People at both Portland Volvo and Southern Maine Motors have been so generous. Thanks to all our customers, employees, and folks that just stopped in to make clothing donations. It will go a long way toward helping families right here in our community."
Open Hands Open Heart, located adjacent to the Saco Food Pantry on Ocean Park Road, is an outreach program which began in 2008. Its mission is to provide clothing for needy children throughout York County.
For more information about Open Hands Open Heart, or to make a donation, please click here to visit their website.