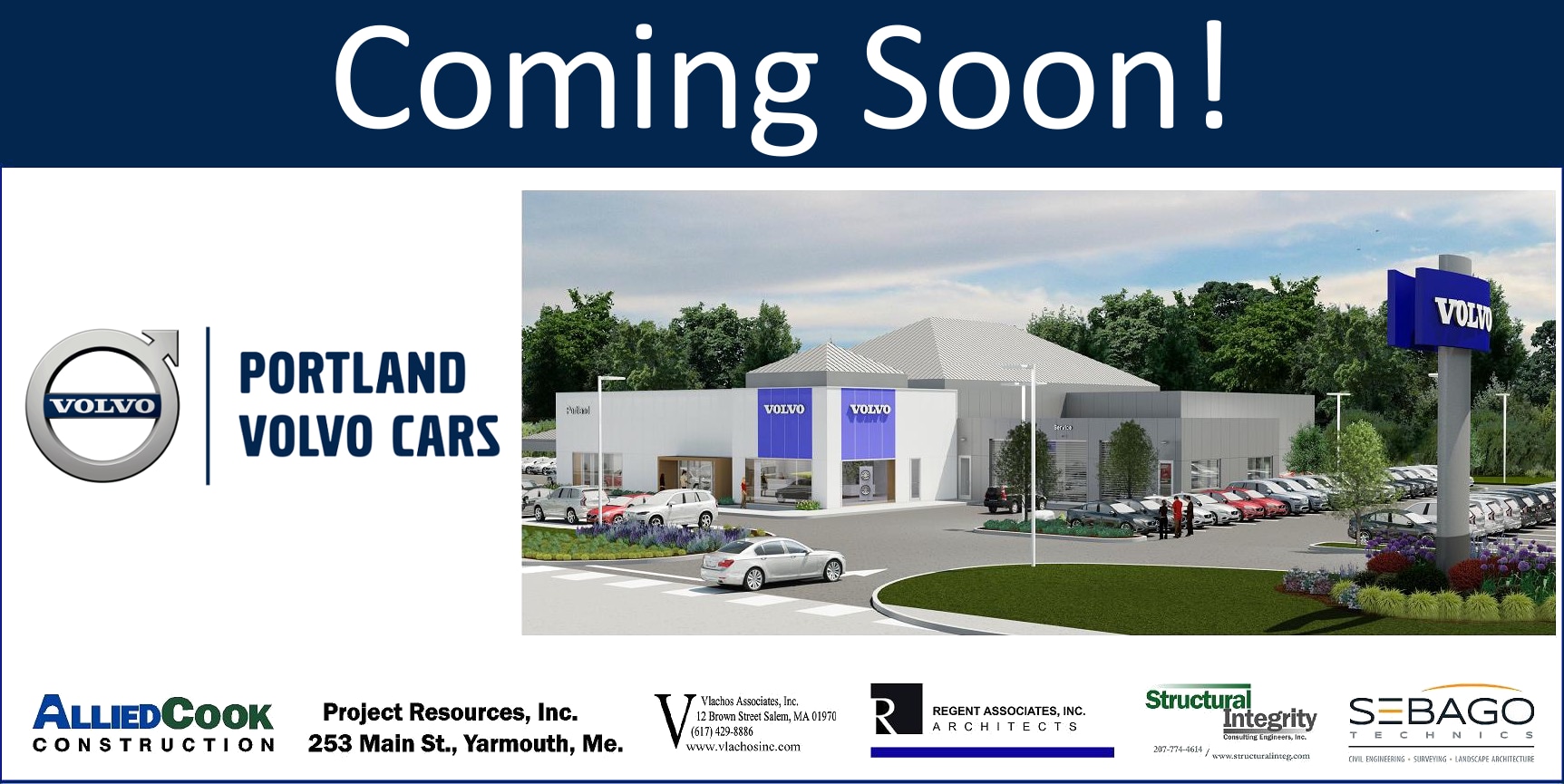 We are excited to announce plans for the construction of a new building! Please check this page  in the future to view updated images of the construction progress.
In order to limit the impact of the construction, we will continue to operate from our existing building, so there will be only minor changes to our day-to-day operations. We expect there to be space constraints during some phases of the construction, but we will do our best not to let this effect our ability to continue to provide exceptional service.

---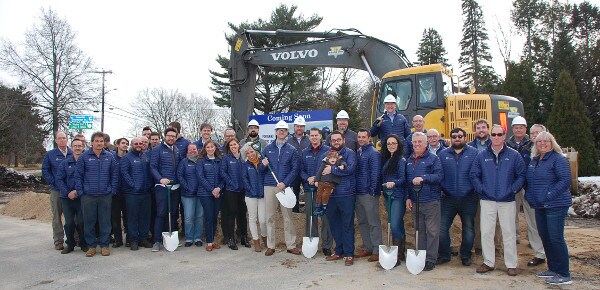 On Thursday, November 29th, Portland Volvo Cars, located at 9 U.S. Route 1, in Scarborough, held a groundbreaking ceremony to celebrate the building of a new facility. The new dealership will be state-of-the-art in terms of efficiency, technology, and customer service potential. At the ceremony were owner, Bill Waldron, dealership staff, and representatives of Allied Cook Construction, which will oversee the project.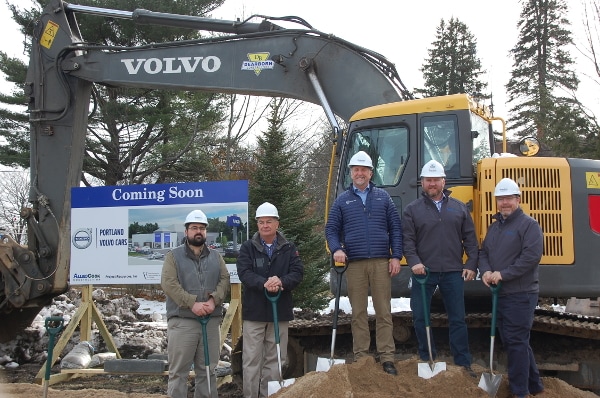 The new dealership will be built on the same property as the current one, after which the original building will be razed. "Doing it this way, business will go on as usual," said Mr. Waldron, "and although there will be space limitations during some phases of the project, customers shouldn't be impacted too much. Hopefully it will be a seamless transition." Expected completion is late 2019.
---