Service by Volvo
Our commitment to offering superior service, every time, and at no extra cost. With a unique approach to service that's personal, professional, and efficient, we get you everything you need in the simplest way possible. To make your life less complicated. Find out more below, or click here to schedule your next appointment!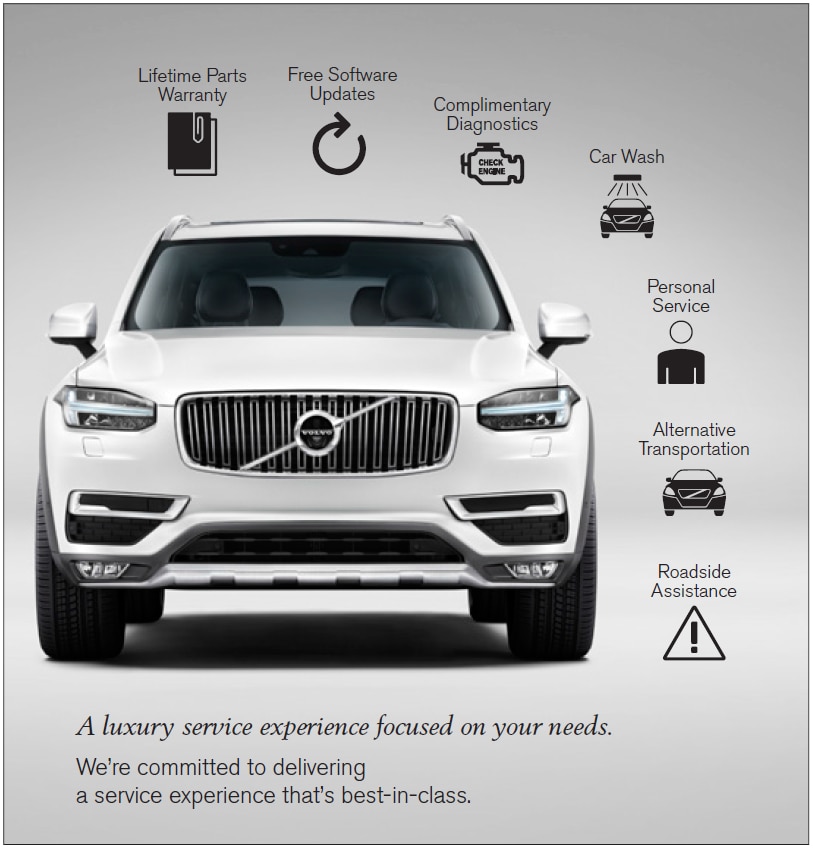 Leave the service to us, so you can focus on what matters most

Knowing your vehicle is the driving force behind Service by Volvo. Whether they're our expertly trained technicians, our field-tested repair methods, or our use of Genuine Parts, we'll help you get the most out of your Volvo for as long as you own it - whether you bring it in for service or maintenance. That's because we focus on our promise to provide exceptional service and simplify your life.